Marketplace Chiropractic Reviews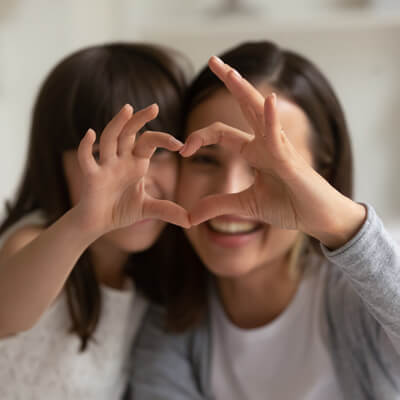 What Our Barrhaven Patients Say
At Marketplace Chiropractic we love when patients share with us their feedback and comments after chiropractic care. Please read our patient testimonials below to see what other people have achieved through their tailored treatment plans with us.
Share your stories too! Click here to send us your feedback so that we can help to spread the word about the benefits of natural Marketplace Chiropractic care.
For more information, or to schedule an appointment contact us today.


I am looking forward to beginning my road to health.

Great first visit! Looking forward to my next one!

Thank you for the great first visit!

They were very welcoming and friendly. Interesting and fascinating tests. Unlike anything I've had in the past.

Very friendly and I'm happy I switched to your practice.

Excellent staff and Dr. Carreira was very helpful and thorough

Excellent location, very friendly and helpful staff and the doctor was very professional, helpful and knowledgeable.

I feel that I am in capable hands and am excited to start healing!

This was my first time going to see a chiropractor and I was nervous, everyone was very friendly and helpful and the experience was very positive and educational.

Very caring team. Nice touch to give an orientation/ tour.

Very thorough staff. Left with an impression that they genuinely care about their patients well being.

I would say it was the most comprehensive and engaging appointment I have ever been to.

Absolute Joy of a Visit
Absolutely love the quote above the front desk – made me feel right at home and aligned with me! Intake was very throughout and everything was explained in great detail. Highly recommend! Thank you and look forward to seeing you soon!
-B.A.
Great First Visit
Even though I was seen late, I didn't mind and Lisa was very friendly! She asked me if I was okay to wait. Great first visit.
-E.B.
Nice Experience
Nice experience. Comfortable waiting room. Attentive staff. Seem to be using technology to its maximum in my treatment. Never been to a chiropractor with an x-ray machine on site. Loved not having to be referred elsewhere for current x-rays.
-J.D.
Felt An Immediate Sense of Relief
Thank you for accommodating me and making the experience so positive. I felt an immediate sense of relief and I am looking forward to getting better under your care!
-S.M.
Informative, Friendly and Look Forward to Future Visits
The staff were friendly and welcoming from email exchanges to in-person meeting. Dr. Mike was very professional and respectful. He explained everything before during and after the examination. He would talk about each step during the examination so that I understood what's going on and what to expect. I'm very happy with my first visit and look forward to the next visits to resolve my issues.
-Y.A.
Wonderful Experience
I had a wonderful experience for my first visit. The staff were all very welcoming and friendly. The office itself is immaculate. Dr. Mike was knowledgeable and very thorough. I am very happy that I chose to try this clinic so far.
-K.T.
Friendly, Compassionate, and Informative
I have had chronic backache for years and in March of 2020 the pain was so severe I couldn't walk or perform daily activities. I discovered I have acute degenerative disc disease from the comprehensive assessment which included radiography and muscle testing amongst other tests. I found this assessment informative and unique to other clinics I have been to. Dr Mike designed a six month in clinic programme and an exercise regime I perform daily at home. With each visit I have experienced profound improvement in my mobility and wellbeing. Everyone at the centre is friendly and compassionate, a positive environment in my healing process! I highly recommend them.
-D.K.
Warm and Courteous
Kelly was very helpful, warm and courteous. She made me feel comfortable and at ease. Dr. Mike was excellent. He explained everything he did and why. He has a calm temperament and is very approachable
-E.G.
Good Atmosphere
Well equipped, professional atmosphere. Good atmosphere comfort zone and very cordial relations with patients God bless Marketplace Family Chiropractic Centre.
-R.R.
Welcoming Professional Environment
A welcoming and professional environment. The reception and tour make a very good first impression as does the appearance and cleanliness of this well equipped facility. The initial visit and examination was very thorough. I look forward to the results and a discussion on a treatment plan.
-K.D.
Happy
For a first time in a chiropractors office I was very happy with my first appointment and enjoyed getting the important information I needed and the sense of humor everyone in the office had as well. Great atmosphere and I really felt comfortable.
-D.T.
Great Experience
All great experiences so far! I love that is an integrated health center for overall well-being and not strictly one discipline. I feel the mentality towards health very closely mirrors our family's.
-S.G.
Completely Impressed
So completely impressed with every aspect of my first visit today! My eyes have been opened as to what chiropractic care really involves. Now I see why my friend has been making it a priority to continue her care for so many years. It's such a positive component of healthful living, and so much more than just fixing an ailment.
-D.P.
Helpful And Knowledgeable
Excellent location, very friendly and helpful staff and the doctor was very professional, helpful and knowledgeable.
-B.C.
Excellent Information
Had never been to a chiropractor and didn't really understand what they did. On my first visit I learned a lot from the little intro video they showed while I was waiting and then talking to the staff. Dr Mike did a great job explaining what he was looking for (subluxations) and what he was doing to correct them. Attending the doctor's reports and findings session was also excellent info and I look forward to working with the team at Marketplace and referring my family to their care as well!
-A.K.
Professional and Courteous
Staff were professional and courteous, the administrative assistants very friendly and competent, the chiropractor, very professional and competent. Saw improvements in my pain and mobility after the first adjustment and it lasted 3 days, very grateful.
-M.L.
Excellent Service
Excellent service and everyone was very friendly and helpful. Referred someone to you guys as being my overall visit was so great.
-R.M.
Big Difference in My Neck
I must admit that my understanding of Chiropractic treatment was not positive. This understanding was from the 70s. After my daughter visited you earlier this year and had adjustments done she recommended for me to do the same. It's good to take your children's advice. After the first adjustment, I found a big difference in my neck area and it continued to get better and better. I have recommended to one of my friends and hope to recommend Chiropractic treatment to my friends in the future. Thank you.
-V.J.

Marketplace Chiropractic Reviews | 613-823-1255