COVID-19 Updates from Marketplace Chiropractic
We are OPEN!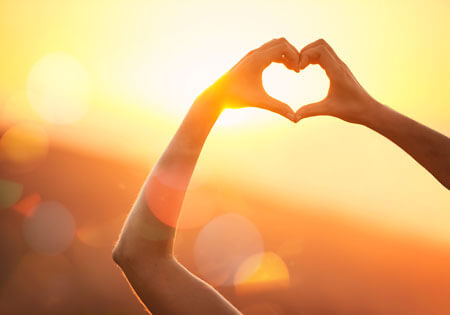 We are happy to announce that the Ontario Ministry of Health and the College of Chiropractors of Ontario have announced that we are able to see patients for regular patient care.
Dr. Mike is taking appointments. Please feel free to call or email to schedule your upcoming visits. Please first read the screening questions at the end of this message.
Here is what we are doing and what we need from you:
Managing risk through COVID-19 risk assessment.
All appointments booked by phone or email will undergo COVID-19 screening assessments before being able to book an appointment. Upon arriving at the office you will need to read the screening form posted on the outside window and confirm with Lisa or Sonia that you have answered "No" to all questions. If you are experiencing any of the symptoms on the list, you must wait 14 days before coming in for an appointment. Please see the end of this email for the screening assessment.
Limiting number of people in the office.
We are limiting the number of people in the office at one time to allow for physical distancing. As such, we will have fewer appointment slots available than usual. If you arrive early or late to your appointment please remain in your vehicle and call the office to see when an appropriate time would be for you to enter the office. If you see there is someone in the vestibule, please wait until they leave before entering the office. Please do not bring guests with you into the office, only people being seen for care should enter. Please respect other people's 2 meter space.
Families entering the office.
We have many families who get care together and we understand that some people may need to bring their children into the office due to lack of childcare. If you have children with you, please stay outside and call the office upon arrival. Lisa or Sonia will let you know when you can enter the office.
Physical distancing at the front desk.
Lisa and Sonia will remain 2 meters apart from all patients and doctors within their desk space. Markings will be on the floor to indicate the distance you will need to stand when speaking with them. When they need to be within 6 feet of others Lisa and Sonia will wear a mask.
Masks.
Dr. Mike will be wearing a mask for all patient care and the Ministry of Health has asked that you bring your own mask to any appointments. To properly put on a mask or face covering, your hands must be washed before and again after putting the mask on. The same applies for removing the mask, hands should be washed before and after removing the mask and it should be placed directly into a garbage bin.
Wash or sanitize your hands upon arrival and departure. If you are wearing gloves, please remove them when entering the office and wash or sanitize your hands.
Rigorous cleaning and disinfecting.
All clinical and public spaces will be cleaned and disinfected regularly and in line with the Ministry of Health requirements. We ask that you refrain from touching surfaces as much as possible during this time. All toys, books and magazines will be off limits for the time being.
Payment will be accepted by debit or credit cards.
We encourage all patients to have their credit card information on file so we can process your payments without you needing to approach Lisa and Sonia's work area and to minimize time spent inside the office. You are also welcome to pay a retainer to work from so that payment does not need to be processed at each visit. All suspended recurring payment plans will resume as patients resume their care on an individual case by case basis.
Patience.
We ask that you please be patient with us as we all navigate this new territory. We want to make sure everyone gets the care they need and that people can get back on track with previous (and potentially new) care recommendations. With time and space limitations due to physical distancing, we may not be able to stay on schedule for reassessments and exams and may need some time to figure out the best care plans going forward considering the 2 month gap in care.
Screening Questions:
Have you had close contact with anyone with acute respiratory Illness or travelled outside of Ontario in the past 14 days?
Do you have a confirmed case of COVID-19 or have you had close contact with a confirmed case of COVID-19?
Do you have any of the following symptoms:

Fever
New onset of cough
Worsening chronic cough
Shortness of breath
Difficulty breathing
Sore throat
Difficulty swallowing
Decrease or loss of sense of taste or smell
Chills
Headaches
Unexplained fatigue/malaise/muscle aches (myalgias)
Nausea/vomiting, diarrhea, abdominal pain
Pink eye (conjunctivitis)
Runny nose/nasal congestion without other known cause

If you are 70 years of age or older, are you experiencing any of the following symptoms: delirium, unexplained or increased number of falls, acute functional decline, or worsening of chronic conditions?
We look forward to seeing you and getting your health back on track. We apologize for any inconvenience you experience as we work through this challenging time. Please know we are doing everything we can to take the
best care of you and your family possible. Let us know if there is anything we can do for you that we haven't mentioned. If you need to schedule an appointment please call the office at 613-823-1255 or email info@marketplacechiropractic.ca
Dr. Nancy Salgueiro

Marketplace Chiropractic | 613-823-1255