Off label use of prescription and over the counter drugs is the third leading substance abused by Ontario youth, after alcohol and marijuana.  A 2009 study found that 17.8% of Ontario students in grades 7-12 use prescription pain relievers non-medically. That's just under 200,000 students – and that's just Ontario! Substance abuse is something that can start with peers but can also begin at home. The government of Canada believes these are some of the reasons why teenagers abuse prescription drugs:
Teenagers may choose prescription drugs over illegal drugs for a number of reasons:
They may have a misperception that prescription drugs are less dangerous when abused than illegal drugs because they are prescribed by a doctor.
Compared to illegal drugs, prescription drugs may be seen as more attractive for youth because these drugs are legal.
They might also think that getting prescription drugs is easier than getting illegal drugs. The abuse of prescription drugs by youth often involves obtaining these drugs from a friend, a relative or from home.
However, teenagers often do not understand the risks of prescription drugs. Prescription opioids can be just as dangerous as illegal opioid drugs such as heroin.
Is our culture of "a pill for every ill" is facilitating substance abuse for our youth?
When we grow up finding the solution for all of life's challenges in a tablet or bottle, we become programmed with the idea that something from the outside will fix us, or make us feel alright again. Prevention is key. Sixty percent of illicit drug users in Canada are between the ages of 15 and 24. Teaching our kids that they are capable or finding solutions for life's challenges without drugs (prescription, over the counter, or illicit) starts young. We suggest finding alternatives to deal with common health challenges. Don't pop Tylenol or Advil for every fever or headache. See what your body is capable of, what YOU are capable of, all on your own, or with natural solutions to get to the cause of the problem. Ask us if you need support.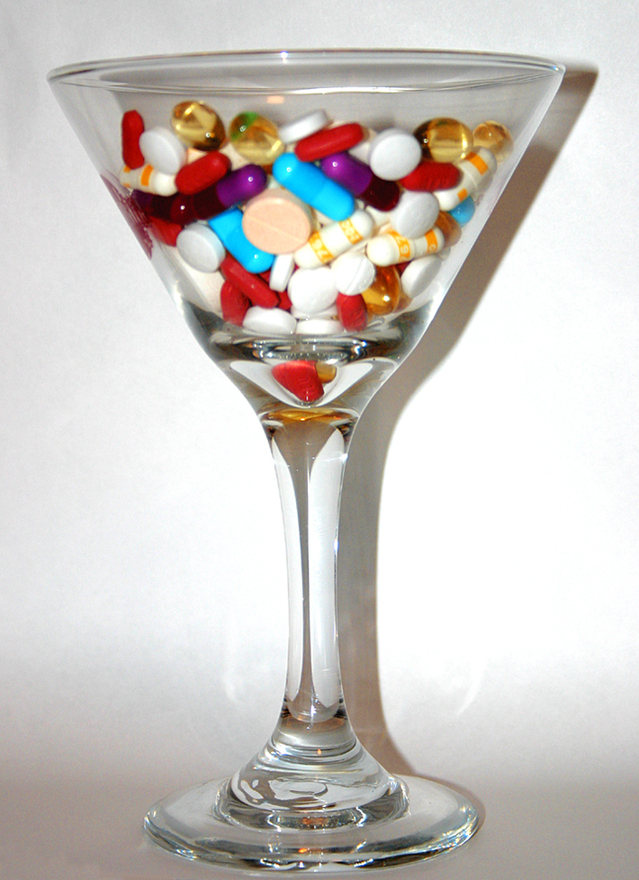 In our culture, we often see prescription or over the counter drugs use as different from illicit drug use. Sometimes these drugs are more benign, sometimes they are more dangerous than those on the street. Every drug comes with unintended effects and every drug can be overused or abused. It isn't a far leap for our kids who accept everyday prescription or over the counter drugs use as a norm to then hop over to abusing those drugs or obtaining other drugs on the street corner. In high school, I had a friend who was addicted to Tylenol.  She wasn't the type to "do" drugs. She was a studious, had great friends, and a stably family life. She just was never taught that taking Tylenol was a big deal and should only be used when the benefits clearly outweigh the risks and there are no better alternatives. After using it for on label use over and over through her early teens, she eventually found herself taking it daily and became addicted.  She got the help she needed and a big lesson in how easy addictions can start.
Regular use of prescription or over the counter drugs can teach kids that these drugs are benign and that they always  do more good than harm. They don't realize the serious risks they take when they use these drugs as their substance of choice. Have you heard about "Skittles Parties?" This is where youth collect pills found in their homes and bring them to a party. Everyone pours their contribution of pills into a bowl. Each person then rolls a dice to see how many of the random assortment of pills to take. Do you still think prescription or over the counter drugs are benign?
There is definitely a time and place for prescription medication. Using drugs judiciously, for life saving purposes or as a last resort when natural solutions are not available, can be the best course of action. It's best that we teach our kids about making informed decisions about drug use with a full understanding of the risks you take on by introducing a drug in your system, for what benefits. Seeing that you take over the counter and prescription drug use seriously, will help them to understand that we need to be mindful of what chemicals we put in the body.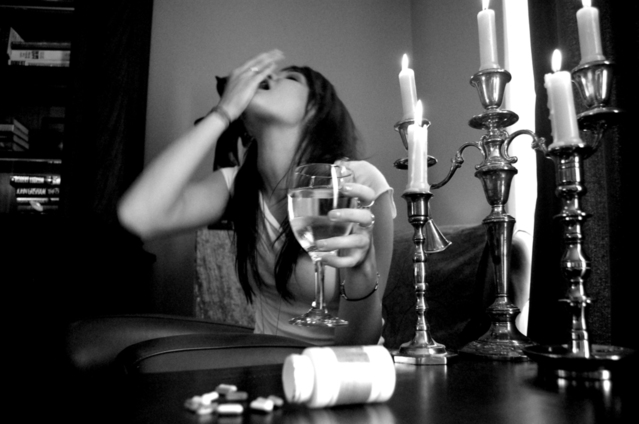 Years ago my sister called me from her friend's house to tell me her friend was really messed up, thought she was overdosing and she didn't know what to do. I asked if she knew what she had been drinking or using. The answer, "I don't know, she was drinking and just took some pills her parents had around the house." I said to get her to a hospital. They took her upstairs to her parents, who then took her to the hospital. The hospital, not knowing what drugs were in her system didn't know how to treat her most effectively and needed to know what she was on. Her parents called all her friends, asking what she had taken. The response was the same from everyone, "I don't know, she was drinking and just took some pills she found around your house." Her parents couldn't believe it but it was true. Her dad happened to be a pharmaceutical rep and had all sorts of drugs at home, making isolating the cocktail of drugs in her system that much harder. We didn't know if her friend was going to make it through the night of her overdose. Thankfully she did.
Here are some facts about prescription drug abuse from Health Canada:
Prescription drug abuse is having a devastating impact on communities and youth across the country. Last year, more than 80,000 Canadian kids used prescription drugs to get high. And, according to a 2013 Ontario study, 70% of teens who abused prescription drugs reported obtaining the drug from their own homes.
One of every eight deaths for Ontarians aged 25 to 34 was related to opioid (pain killers) use in 2010, up from one in 25 in 1999, according to the Institute for Clinical Evaluative Sciences and St. Michael's Hospital.
According to the International Narcotics Control Board, Canada is now the second-largest per capita consumer of prescription opioids.
Modelling is the most effective form of learning.
We teach our children based on what we do for ourselves. If a drink or a drug (prescription, over the counter, or illicit) is our way of escaping pain, a hard day, or a health challenge that could be managed naturally, we need to ask ourselves what we are teaching our children. Looking for the underlying cause of life's challenges, and taking steps to remedy them in a way that is supportive of reaching our full potential, shows our children that they are capable of more. We believe all youth deserve a chance to live free of substance abuse, including those who have hit rock bottom. That is why we are supporting the Luck of Lives fundraiser for the Dave Smith Youth Treatment Centre.
We are teaming up with Jenna & Co. and other local businesses to sponsor a great event this September 25th.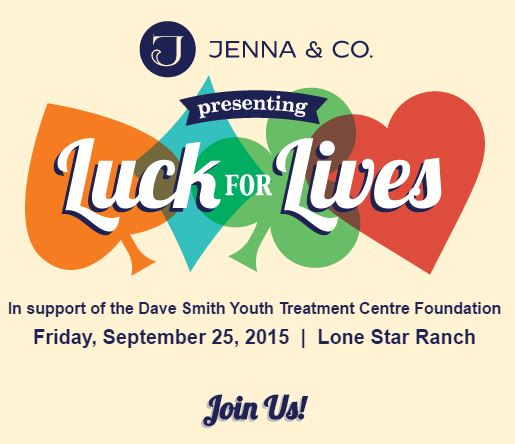 It is called Luck for Lives and it is a Casino Charity Evening at Lone Star Ranch in support of the Dave Smith Youth Treatment Centre Foundation.
Aren't familiar with the Dave Smith Youth Treatment Centre? The Dave Smith Youth Treatment facility first opened in 1993 as a day treatment program for youth struggling with drug and alcohol addiction and ran a support program for parents. In August 2010, it was transformed into the only residential and post-residential treatment care facility in Eastern Ontario dedicated to helping English youth aged 13-21 overcome substance abuse issues and other related challenges keeping them from achieving a healthier lifestyle. The foundation is working towards consolidating their multiple temporary locations into a more manageable long term facility. Forty two percent of Ontario students surveyed have reported using an illicit substance in the last year. We know substance abuse is something that is an increasing problem in our culture and youth need a place to get help when things have gone too far.
For $55 per person, the Luck for Lives event features the bright lights and excitement of the Vegas nightlife. Enjoy the sounds of the Fabulous Heartbeats, watch the iconic showgirls dance, try your luck at the numerous gaming tables, and participate in the live and silent auctions.Your ticket includes one complimentary champagne, a gourmet meal, and a stack of chips to get you started on the tables.
A few of the great live auction items!
Two tickets anywhere WestJet flies
One week stay at Cabo San Lucas
Villa in Florida for a week and many more!
Dr. Mike and Dr. Nancy will be there and you can be, too. Tickets for the Luck for Lives fundraising event can be purchased  HERE.
References:
http://www.teenchallenge.ca/get-help/canadian-drug-crisis
http://davesmithfoundation.org/daves-dream-campaign/
http://www.torontosun.com/2011/06/27/smartie-parties-common-among-ontario-teens
http://news.gc.ca/web/article-en.do?nid=895279
http://www.healthycanadians.gc.ca/healthy-living-vie-saine/substance-abuse-toxicomanie/prescription-abuse-abus-ordonnance/about-au-sujet-eng.php